Malaysia is something which can attract me to go there again and again. It is my dream to travel to Malaysia and all over the world. My main aim to travel Malaysia and to do adventure and lots of fun. Mostly I love traveling outside India and that is why how I cant I miss this opportunity.
Now I will be showing you some beautiful, adventure, peaceful etc places. I am sure you are going to love it.
(1)Kinabatangan; River cruise Borneo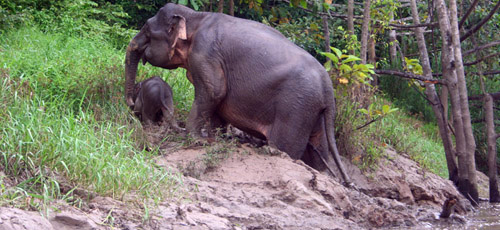 Kinabatangan river is the second largest river in Malaysia. This is the best spot to locate animals, birds, insects etc. The beautiful river offers great opportunities to see amazing wildlife. I can imagine this how much it will be adventure and fun. Even we can explore different types of species. The main reason to travel this place is that I love animals.
(2)Pulau Payar Marine Park, Langkawi

It is the place situated south of Langkawi. Pulau Payar's status as a marine park offers protection for its diverse marine life. Pulau Payar is also a snorkeling and diving site famous for its corals. This is the best way to be close to water species. Many endangered species of fishes and marine organisms live within the sanctuary.
Therefore my mom is really scared of water after seeing this I damn sure that she is really going to do this......
(3) Langkawi Island
Langkawi officially known as Langkawi, the Jewel of Kedah (Malay: Langkawi Permata Kedah) is an archipelago of 99 islands (an extra 5 temporary islands are revealed at low tide) in the Andaman Sea, some 30 km off the mainland coast of northwestern Malaysia. Its beautiful place to relax with your family and friends. I am sure my parents would love it.
(4) KL Bird Park, Kuala Lumpur

The KL Bird Park is located in the serene and scenic Perdana Botanical Gardens, 10 minutes away from the Kuala Lumpur city center. Even I love watching birds and clicking photos with them. They are so especial and innocent that I cant stop myself towards getting attracted to them.
(5) Malaysia Genting
Last but not the least then there is also the Genting X-pedition Wall, is an international standard climbing wall at a 15 meter by six meter long hanging cliff. In addition there are facilities to play bowling, Cineplex and a variety of games that are very interesting. About this I have heard so much that I cant stop myself to go there and explore each and every adventure games. I am participating in Malaysiajaoblogothon in association with blogadda.com
http://blog.blogadda.com/2014/03/10/malaysia-back-tourism-travel-beauty-beaches